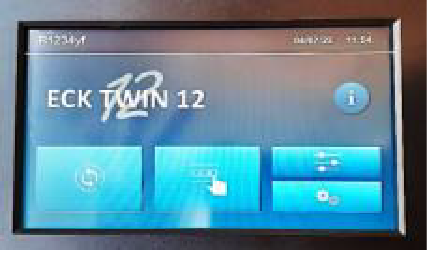 The recent software update 20/2022 implemented a highly appreciated optimization on ECK TWIN 12 and Dual Gas 12 the choice of filling type.
The conclusion of the recharge phase of any automatic or manual A/C Service can take place by two different methods: the CAR method (Compressor assisted recharge) or the automatic compensation of the service hose length Ecotechnics patented solution).
Both methods offer advantages and each technician has their own preferences. The new software update offers the possibility to define the preferred filling type in the option menu.