The History
Ecotechnics was founded in 1995 in Florence. The idea of the founders was to set up a worldwide distribution network for injector cleaning products.
The innovative and ambitious ideas have immediately found fertile ground and a privileged environment: the region of Tuscany has always been strongly associated with research and innovation, attracting excellent research centres and highly qualified universities. The region thus reached a high index of human resources and competences, capable to generate strong innovative development.
The still small factory has soon specialized in air conditioning service units for the recovery, recycling and recharging of air conditioning systems in the automotive industry. In a few years, Ecotechnics has maintained a sustained and global leadership position.
The key to the success of the organization is the constant research for improvement and the principle of providing technological development always for the benefit of the user: designing and manufacturing products to give the workshop the most user-friendly solution.
With this thought, Ecotechnics has earned numerous international patents over the years and is proud to have invented and introduced a host of advanced functionalities, such as the fully automatic service process, the compact aluminium recovery unit which ensures precision, cleanliness, speed and reliability; or also the A / C diagnostic function integrated in a climate service unit.
Following the acquisition of Ecotechnics Spa by the American holding Snap-on in 2015, the company Snap- on Climate Solutions Srl. was founded. The American holding company Snap-on is one of world's leading manufacturers of innovative tools, diagnostic systems and equipment, as well as service provider for professional users in the industrial and automotive sector since 1920.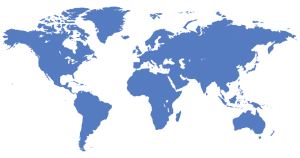 The brand Ecotechnics and Snap-on establish a synergy of specific competences and, together with the other brands of the group, pursue one common goal: develop the most valuable productivity solutions in the world.
The Ecotechnics brand is today represented in more than 80 countries worldwide through a network of selected and specialized dealers. The highest production output of SCS is reached in 2017 with an annual production of more than 16,000 machines.