ECOLOGY – TECHNOLOGY
Born in Florence, the hotbed of inventors, genius and creativity, we have made innovation our hallmark, producing stations for the maintenance of air conditioning systems for vehicles that require work in the workshop.
Over the years Ecotechnics has obtained numerous international patents which are used in over eighty countries around the world; these were created thinking of simple work processes, intuitive technologies and automatisms for the benefit of the workshop and the environment.
We have taken care of the materials and processes, making them safe for the person and for the planet, which we want to preserve as the only place that can host our lives.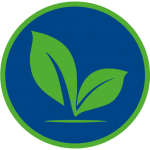 The right climate for the environment and people
IMPORTANT TOPICS FOR THE WORKSHOP
Some current market trends give rise to new needs in the workshop. The risk of contaminated refrigerants, more and more widespread hybrid or electric vehicles or the topic "the connected workshop" are meaningful examples.
On these and other topics, you will find below an information sheet or videos showing possible needs and the corresponding solution. Access to the PDF version or the Video with a click on the following buttons.