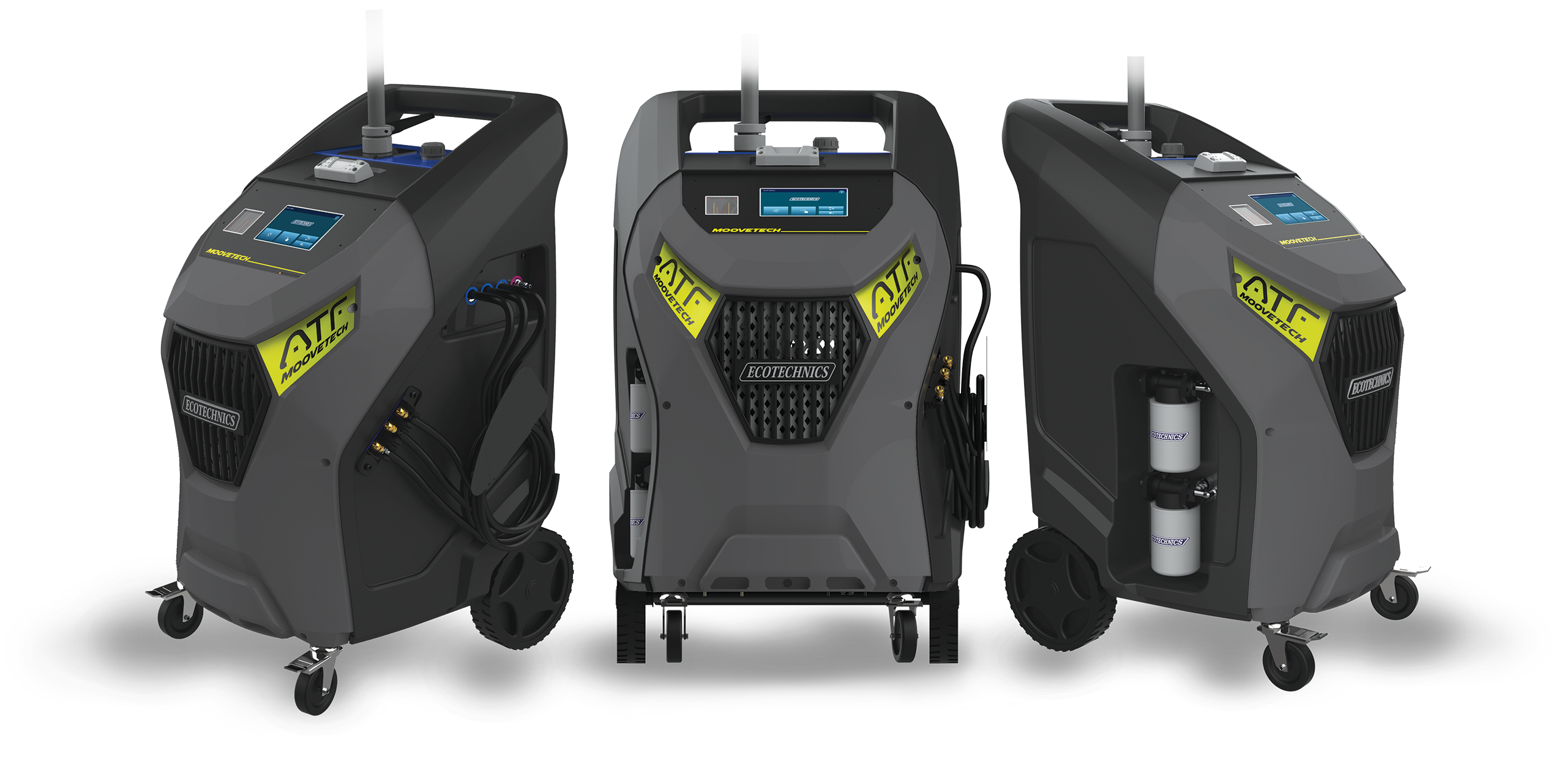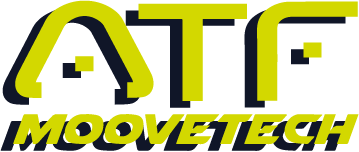 For automatic transmission cleaning and oil replacement
ECOTECHNICS – LEADER IN INNOVATION
Automatic transmission technology has made great strides in recent years. Today there are automatic transmission that can downshift from the eighth to the third gear without any noises or uncertainty. Therefore, the precision of their components is close to perfection.
Ecotechnics has listened to the needs of the market and presents a station finally up to the technological challenge required. The best maintenance, thanks to dedicated automatic protocols and innovative functions for gearbox cleaning and oil replacement.
THE WORLD OF LUBRICANT FLUIDS FOR AUTOMATIC TRANSMISSIONS
Changing motor oil is completely different than replacing lubricants for automatic transmissions. Whether it is a gearbox with a classical converter, a double clutch or some other type, there is no variation, in that, all must contain a fair amount of lubricating fluid.
If you don't change your transmission fluid on schedule, you'll be lubricating your transmission with metal shaving and other contaminants. Adverse effects include:
Lacquers and solid particles may reduce oil flow through the valve maze, shortening the life of your transmission by causing the ynchronizers, bearings and gears to wear out.
Viscosity degradation decreases overall power; therefore, vehicle performance is compromised, as well.
Automatic transmission maintenance is recommended every 60,000-80,000 km. Without proper preventive measures, malfunctions and component failure can
result.
Using ATF MOOVETECH prevents oil degradation, with lubricant additives that protect the base oil by protecting its molecular properties and degrading before the base oil does.
BENEFITS
Workshops equipped with the ATF MOOVETECH station can carry out maintenance of the automatic gearbox with a simple, automatic, reliable process.
With regular maintenance and oil replacement, the results are striking! You won't hear gears grinding anymore with full power and peace of mind restored. Instead, you will notice better fuel economy and increased transmission longevity over time, with high performance and a new reliability.
THE STATION ATF MOOVETECH
High quality adapters for professional use come standard, along with a wide range of type of fittings for your convenience.
Includes an efficient used oil management system -> SMART DRIP
Specially designed to ensure there is no contamination between new and used oil
Information from an online database is displayed on the user-friendly screen via Wi-Fi, providing the technician with valuable information on connections, adapters and more.
ECOTECHNICS ENTERS THE WORLD OF LUBRIFICANT OIL SERVICE STATIONS WITH THE NEW ATF MOOVETECH
Designed with a modern and attractive design, it keeps the same refined style of the AC stations of the Ecotechnics family. Touchscreen technology and 7" display and WI-FI allow an agile use of the station and storage of the operations carried out. Industry 4.0 ready.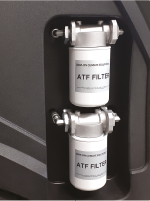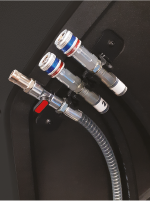 2 CONNECTORS AND USED OIL DRAIN HOSE
Innovation has been at the heart of design, oriented towards reliability, ease and speed of use: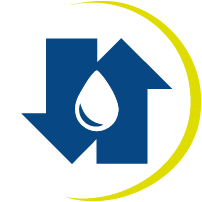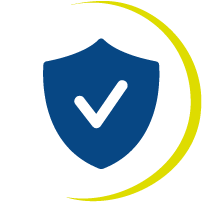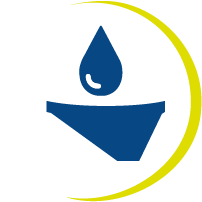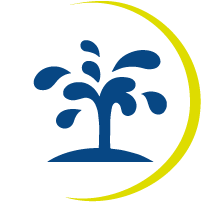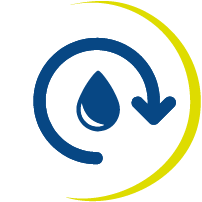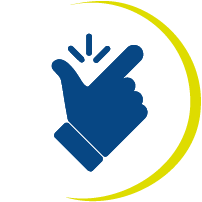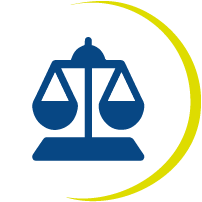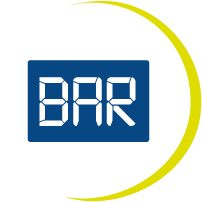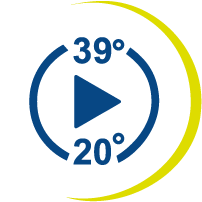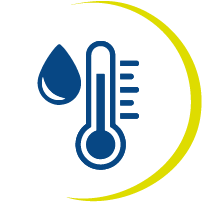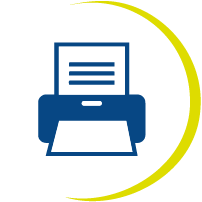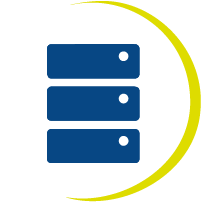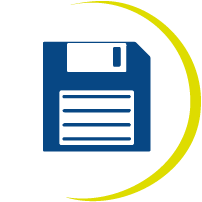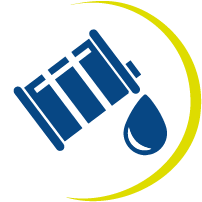 Technical Sheet
| | |
| --- | --- |
| Name - Description | ATF MOOVETECH |
| Certifications | CE |
| Display | Touchscreen 7'' |
| App smartphone | WI-FI |
| Software update | USB Flash Drive |
| Type of service | Automatic |
| Detection of flow direction | Automatic |
| Cross-contamination | Completely prevented |
| Self-priming | Introduce new oil type after flushing out residue of previously-used oil type |
| Valves for oil change | Automatic |
| Used oil emptying valve | Manual |
| Used oil container | Fixed steel container, 25 liters |
| New oil container | Removable plastic canister, 20 liters |
| New and used oil scale resolution | 5 gr, load cell |
| Oil cleaner additive containers | 2 liters |
| Oil cleaner additive scale resolution | 5 gr, load cell |
| Oil cleaner additive injection | Automatic |
| Bowl for carter oil recovery | Provided - SMART DRIP system |
| Oil filtering | 2x ultra-fine filters |
| Pump | High flowrate pump (up to 9 l/min) |
| Used oil tank emptying | With compressed air, easy emptying |
| Service pipes | 2x3 meters |
| Pipe for emptying used oil | 1,5 meters |
| Top-up | From 1 liter bottle or canister |
| Oil quality indicator | By transparent illuminated tubes |
| Thermal printing | Standard |
| Database | Displays accurate positioning of connections |
| Languages | 27 languages |
| WIFI | Standard |
| Dimensions | 72 x 73 x 108 cm, 80 kg |
| Dimensions with packaging | 71 x 74 x 125 cm, 94 kg |
| Voltage | 220-240Vac , 50/60 Hz |
| Power cord cable | Locking plug as standard |
| Working ambient temperature range | 5 - 55 °C / 10-95% umidity |