Snap-on Climate Solutions enters the world of lubricant oil service stations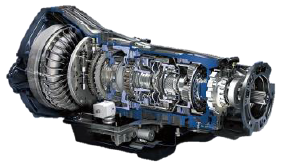 Snap-on Climate Solutions has listened to new market needs in the maintenance of automatic transmissions and designed a new dimension of ATF Station with the workshop in focus: keep the service easy by automatic worksflows, software guided procedures and complete information available in the databank of vehicles and oil.
After new product presentation on the occasion of Automechanika in Frankfurt and Equipauto in Paris, a Presentation and Demonstration ATF Event has been held in SOE headquarters in Correggio while the team of Snap on Equipment Germany, Unterneukirchen had introductive preview presentations. Further events follow promptly and market introduction starts in January.
Selected distributors, area management, salesforce and technicians have been involved in a detailed presentation of the product and a life demonstration "hands on" in the workshop.

Snap-on Climate Solutions is proud of the excellent answers received. A promising new priority story for Snap on surrounded by a detailed program of sales support and technical service.
Created for Ecotechnics and Sun brand.