AutoZum Salzburg
Salzburg, 2019 January 20. – 23.
We're proud to inform about successful participation of Ecotechnics brand with Autobedarf Kastner on AutoZum in Salzburg.
Once every two years the AutoZum presents a unique range of products from automobile parts, workshop, garage and fuel station facilities, car washing technology, to accessories and tuning goods; and provides perfect conditions for setting up business deals, cultivating contacts and networking. For over 40 years this show has served markets far beyond the borders of Austria. It is the leading trade fair for automotive products and the most important commercial gathering for the automotive after sales industry. Salzburg is the ideal location, and the expo centre is the perfect venue due to its ultra-modern trade fair complex and central position at the hub of the central European road, rail and aviation network.
A special thanks to our Partner Autobedarf Kastner!
Autoprof – Evenementenhal Gorinchem, Netherlands, 2019 February 12 – 14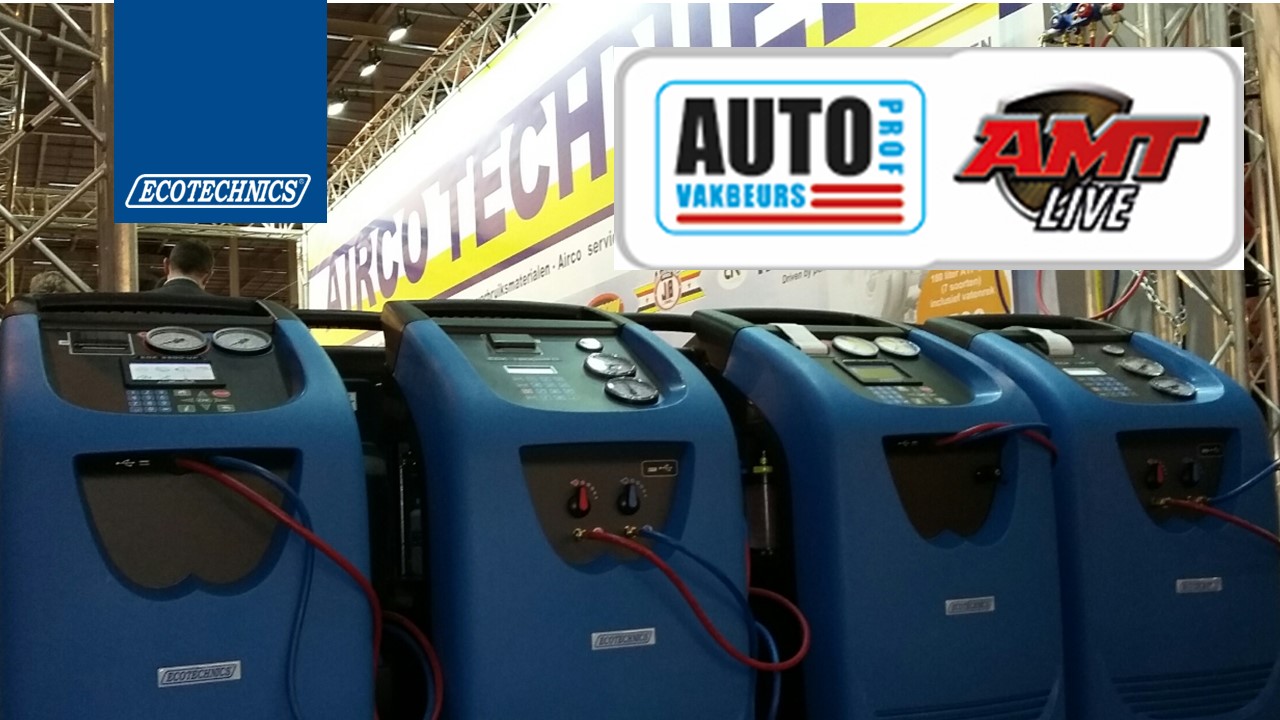 We're proud to inform about successful participation of Ecotechnics brand with Airco Techniek Groningen on Autoprof 2019 in the Netherlands.
Auto Prof – AMT Live is a professional know-how event that connects automotive professionals such as automotive engineers, managers and workshops. Professionals from all segments of the automotive and repair industry present themselves, shake hands with relationships and learn everything about current issues in automotive technology, workshop management, maintenance and equipment.
A special thanks to our Partner Aircon Techniek Groningen!
AutoTech
CICC, Cairo dal 14 al 16 dicembre 2018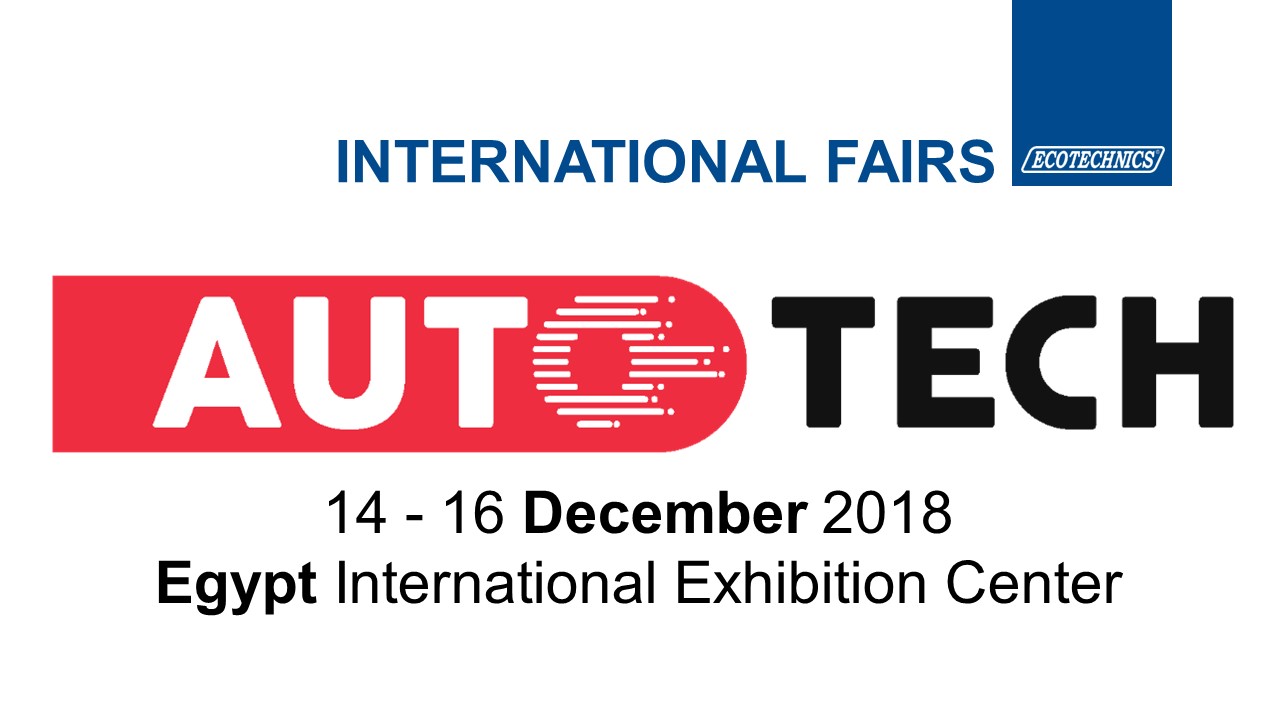 Siamo lieti di informare della partecipazione del marchio Ecotechnics con El Bassiouni per Equipment alla fiera Autotech 2018 in Egitto.
Autotech 2018 è la fiera più grande e completa per l'industria dell'aftermarket automobilistico ed è la piattaforma per incontrare i migliori "decision maker" specializzati in ricambi automobilistici, accessori, officine per autoveicoli, attrezzature per stazioni di servizio e industrie di alimentazione dall'Egitto e dall'Africa.
Un ringraziamento speciale al nostro partner El Bassiouni!
"La Fondazione Meyer, per un Ospedale a misura di bambino"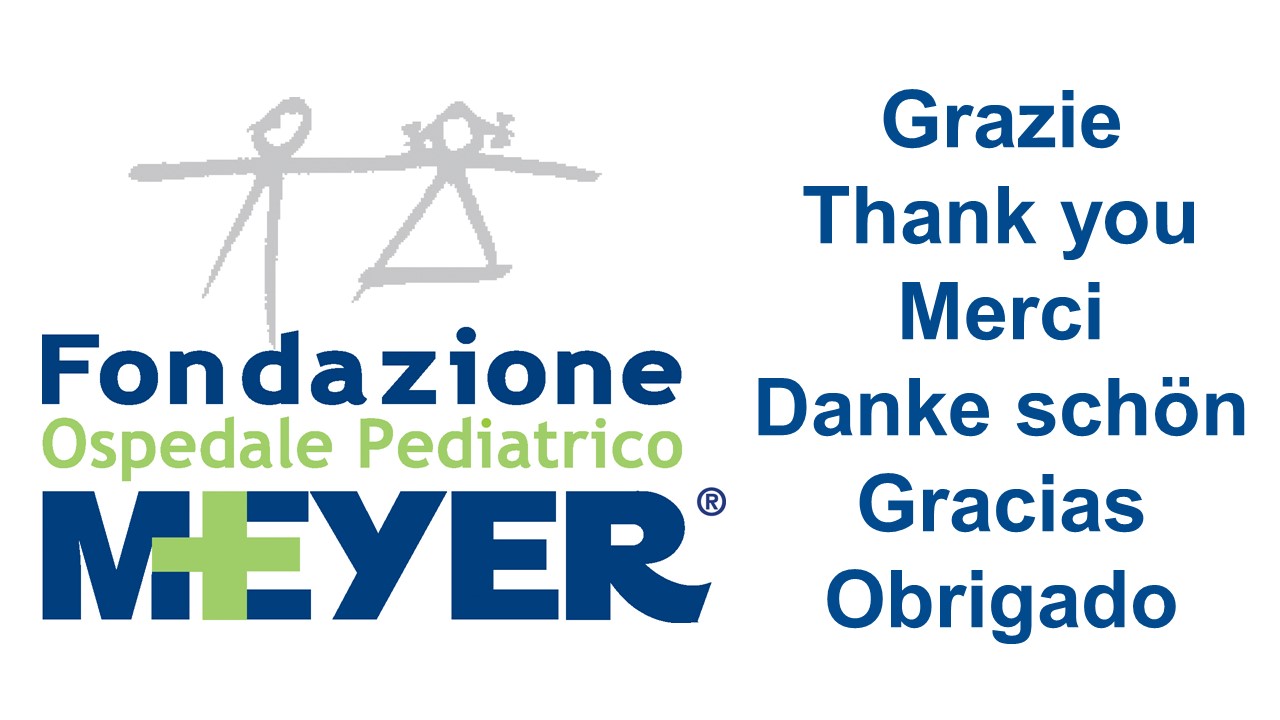 La cura, la salute e il benessere del bambino sono i nostri obiettivi.
La Fondazione Meyer ringrazia
SNAP-ON CLIMATE SOLUTIONS S.r.l.
per la donazione in occasione del Natale 2018 con la quale avete contribuito a sostenere più cura e più accoglienza per l'Ospedale Pediatrico Meyer di Firenze, che attraversa un momento di grande ampliamento delle linee assistenziali.
Il ruolo delle aziende che, come la vostra, si dimostrano sensibili alla nostra causa è fondamentale per poter continuare a vincere insieme le sfide più difficili.
AUTOMECHANIKA FRANKFURT 11 – 15 SETTEMBRE 2018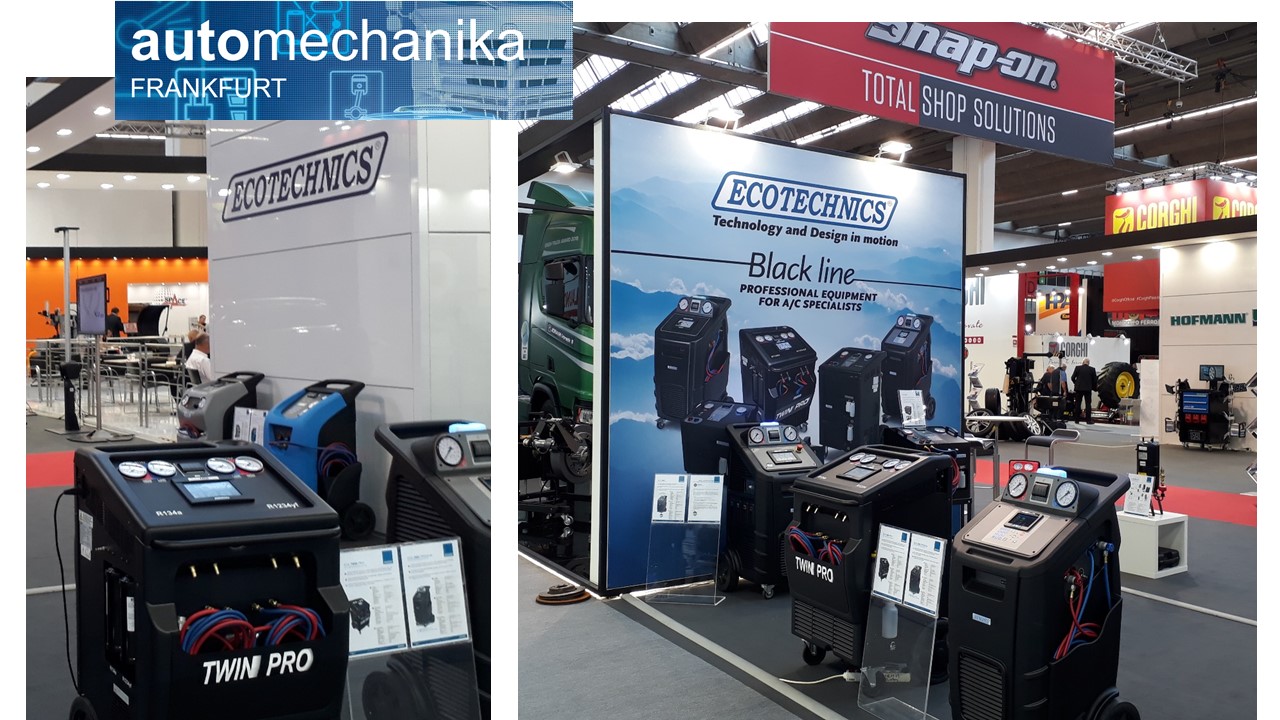 Grazie per la visita
Quasi tutti i nostri clienti hanno colto l'occasione di visitarci durante questa importante manifestazione a Francoforte. Anche molte officine hanno dimostrato interesse attivo durante la fiera ed erano attratti dal nostro marchio e dai nostri prodotti. In particolare, l'acquisto di nuove attrezzature per HFO era tra le esigenze più diffuse. È stato un piacere per l'azienda ed i collaboratori relazionarsi e parlare di persona con tanti professionisti appassionati. Per la prima volta, insieme agli altri marchi, nel grande stand di Snap-On "Total Shop Solutions".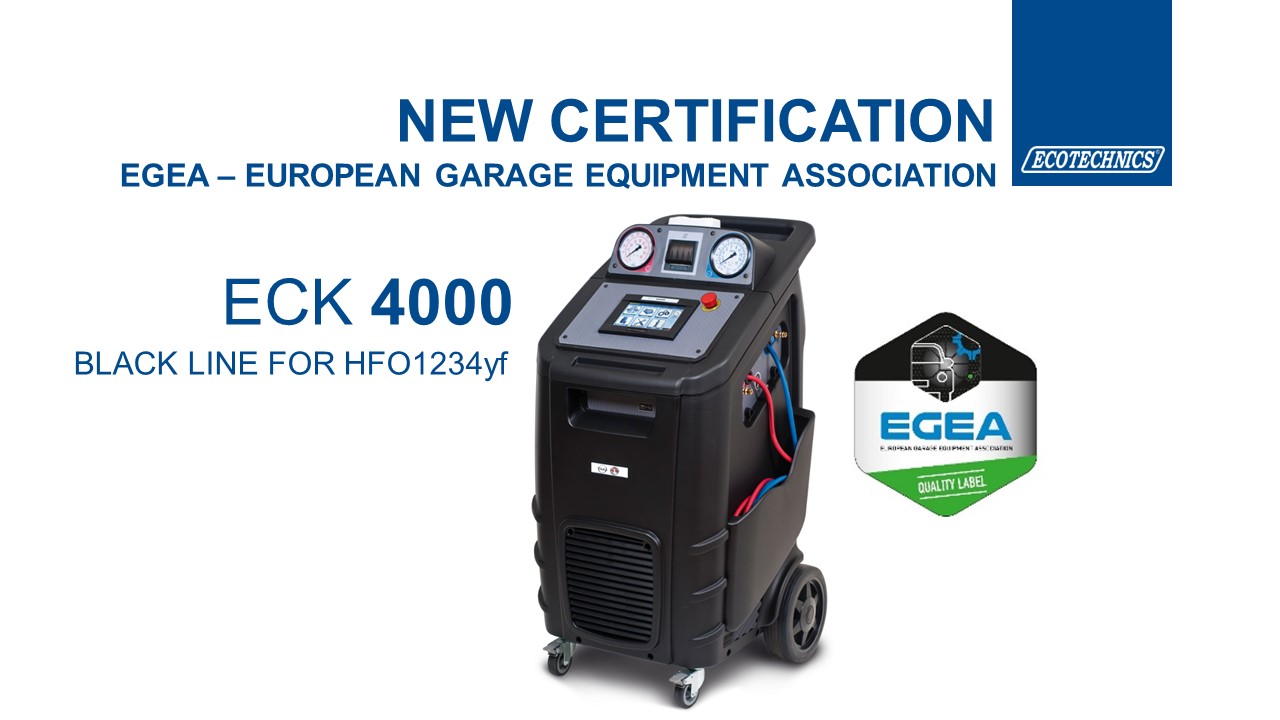 Siamo lieti di informare che Snap-on Climate Solutions ha ottenuto la certificazione di qualità Egea per il prodotto ECK4000 che opera con il refrigerante HFO1234yf.
L'obiettivo di Egea (European Garage Equipment Association):
Supportare l'industria automobilistica
Raggiungere un elevato livello di qualità per prodotti e per le procedure di prova
Rispettare le rigorose norme di sicurezza
Creare regole comuni nella progettazione, produzione, installazione, manutenzione e funzionamento per le attrezzature da officina e per le apparecchiature di prova
Mirate informazioni a supporto della vendita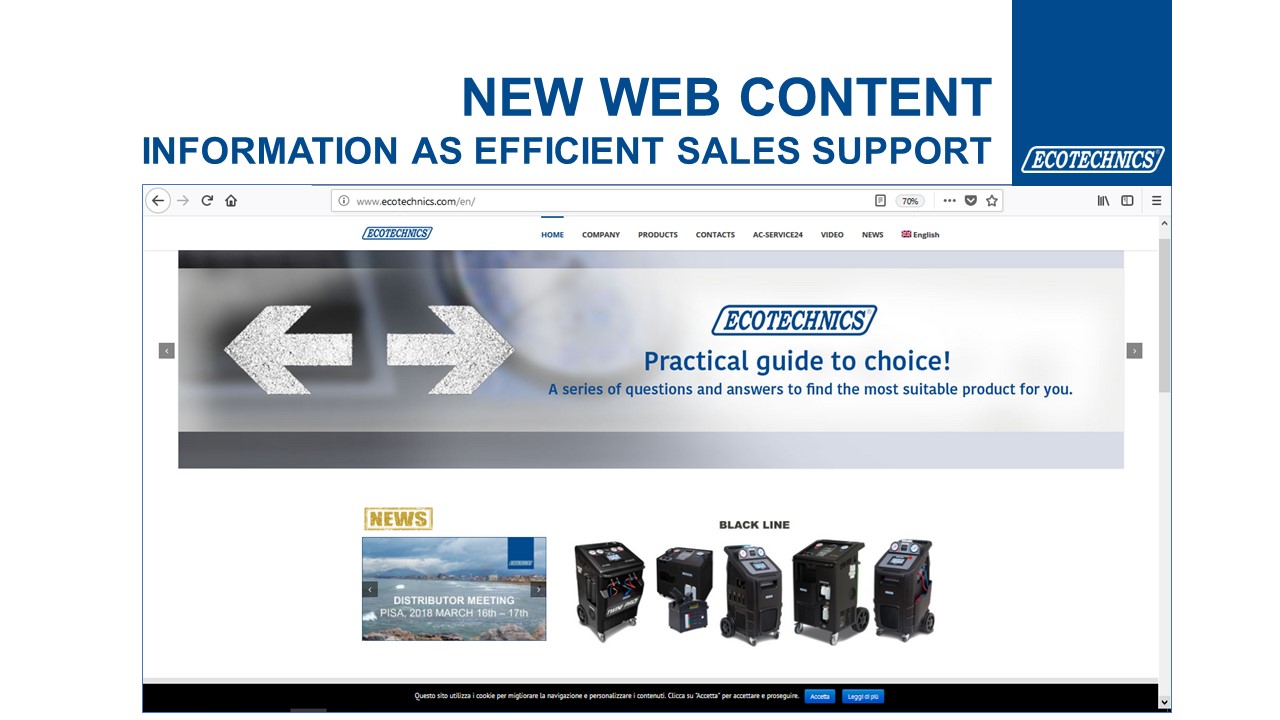 Una domanda fondamentale: "Perché un officina sceglierebbe il marchio Ecotechnics?"
Meglio sono informate la forza vendita e le officine, più sono facili le attività di vendita.
Abbiamo arricchito il sito di Ecotechnics con contenuti importanti per supportare concretamente il venditore.
Informazioni on-line e/o pronte per essere scaricate, mirano alla facile comprensione dei segni distintivi ed i punti di forza del marchio. Conoscere le performance e prestazioni tecnologiche e comprendere la struttura dell'assortimento, aiuta l'officina a selezionare il prodotto più adatto alle proprie esigenze e ad ottenere il migliore beneficio.
QUALITY – SAFETY – ENVIRONMENT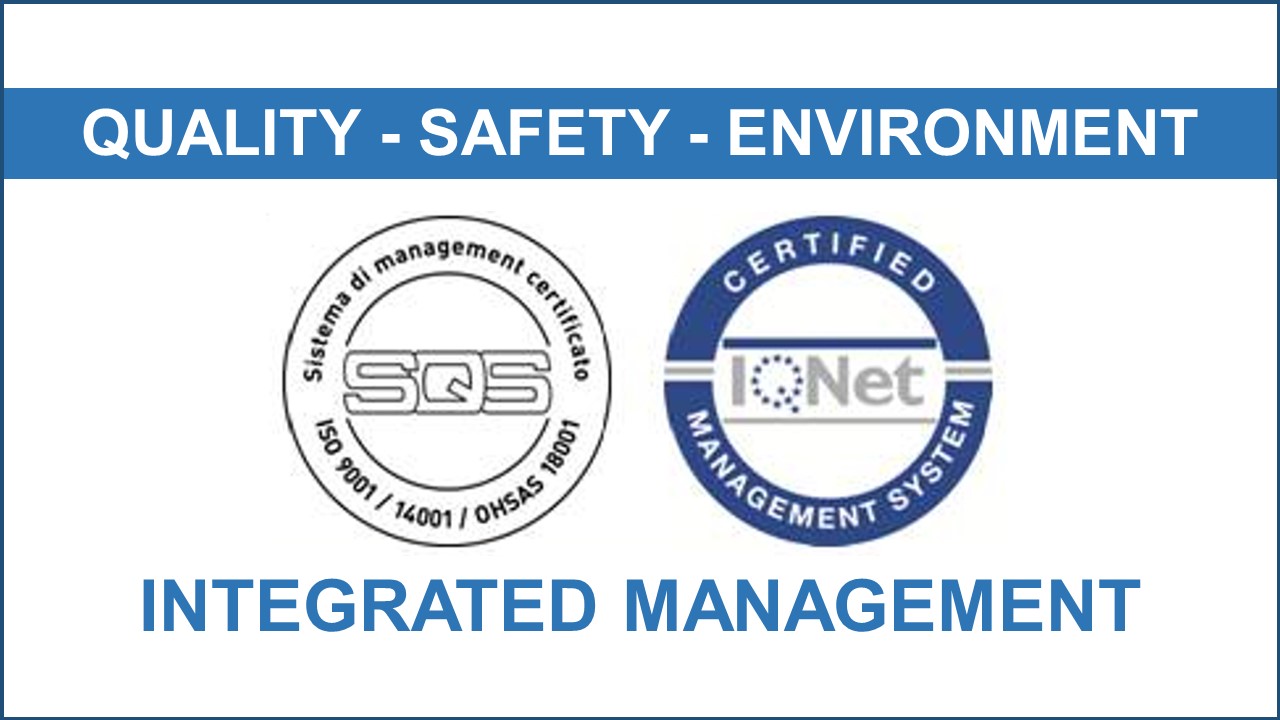 Quality, Safety, Environment
Snap-On Climate Solutions is pleased to inform about important certifications. In 2017 highest attention has been payed on improvements related to Quality, Safety and Environment System.
Thus we obtained certifications according to ISO9001:2015 (Quality), ISO14001:2015 (Environment) and OHSAS18001:2007 (Safety).
Our company thought follows constantly five objectives:
Improvement of company's efficiency
Customer satisfaction
Proactive involvement and motivation of the Team
Environmental protection
Working with best safety and health conditions
CLAAS OFFICIAL RECOMMENDATION ECKLAND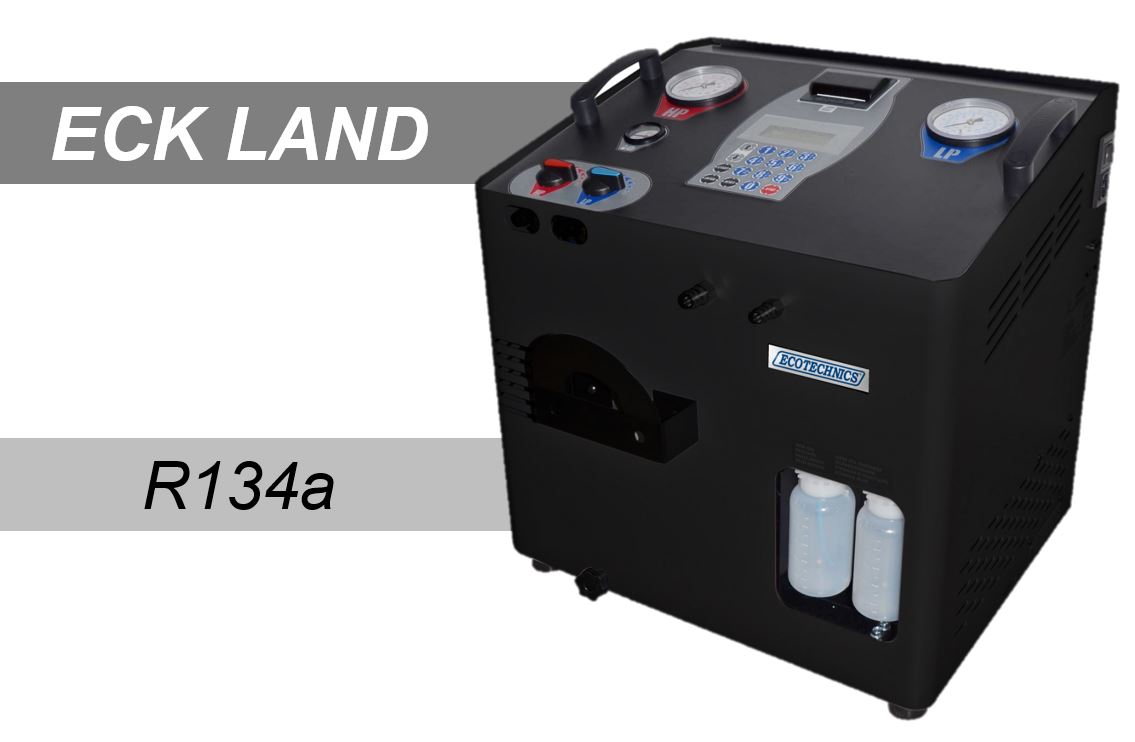 Snap-On Climate Solutions is glad to inform you that CLAAS, one of the most agriculture vehicle providers in the world, recommends the air conditioning unit made by Ecotechnics, ECK LAND, for the distribution into own French dealership network.
Recommended for recharging and maintenance's operations on agricultural and earth moving vehicles A/C systems, this machine is the synthesis of Ecotechnics technology and competence.
OPEL / VAUXHALL OFFICIAL RECOMMENDATION ECK4000 OV
Snap-On Climate Solutions is glad to inform you that Opel/Vauxhall recommends our A/C unit ECK4000 OV for the distribution in the Opel/Vauxhall network.
ECK4000 OV approval n. WE170005A
Recommended for recharging and maintenance's operations on A/C systems with refrigerant HFO1234yf, this machine is the synthesis of Snap-On Climate Solutions technology and competence.
Opel/Vauxhall has already informed all their Branches, Dealers and Authorized Workshops about this official recommendation.
Snap-On Climate Solutions is engaged to supply the machines to theOpel/Vauxhall Branches and to Dealerships/Authorized Workshops.