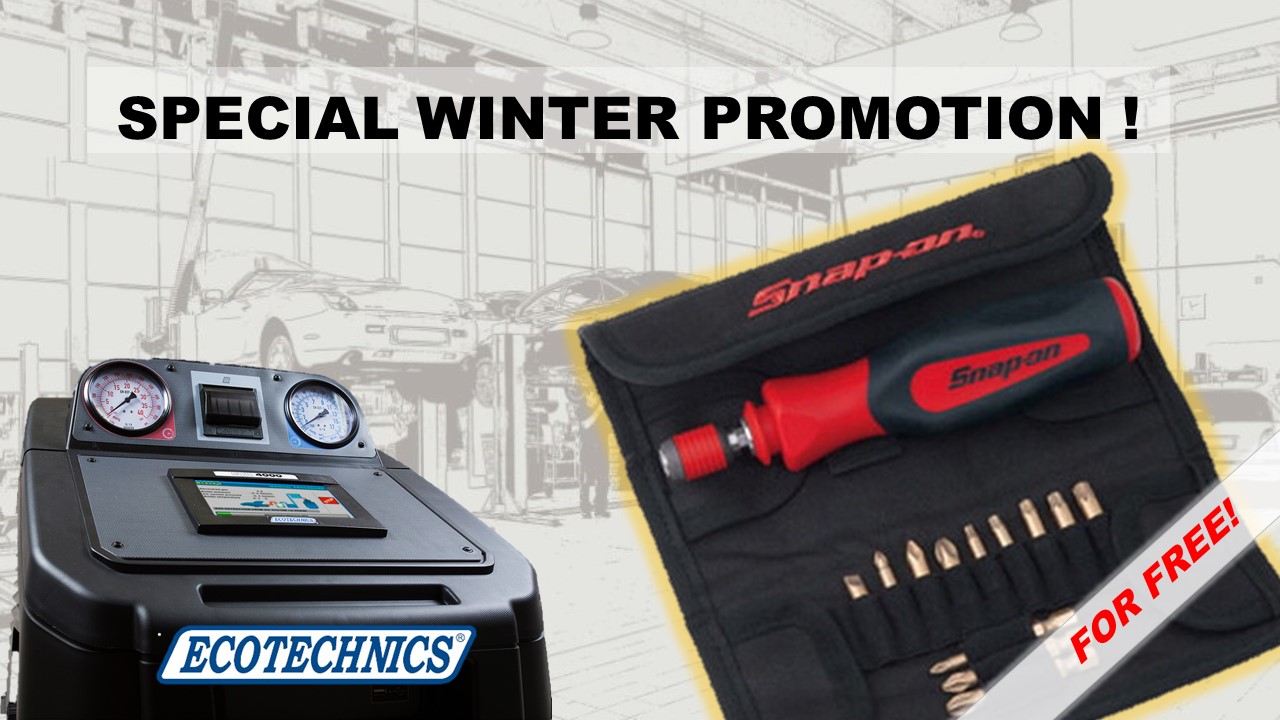 SPECIAL WINTER PROMOTION
A Perfect combination!

An excellent Tool Kit of Snap-on FREE for any ECOTECHNICS unit purchased ! *
* While stock last – Validity until 15 December 2017
OPEL / VAUXHALL OFFICIAL RECOMMENDATION ECK4000 OV
Snap-On Climate Solutions is glad to inform you that Opel/Vauxhall recommends our A/C unit ECK4000 OV for the distribution in the Opel/Vauxhall network.
ECK4000 OV approval n. WE170005A
Recommended for recharging and maintenance's operations on A/C systems with refrigerant HFO1234yf, this machine is the synthesis of Snap-On Climate Solutions technology and competence.
Opel/Vauxhall has already informed all their Branches, Dealers and Authorized Workshops about this official recommendation.
Snap-On Climate Solutions is engaged to supply the machines to theOpel/Vauxhall Branches and to Dealerships/Authorized Workshops.
Autopromotec BOLOGNA – ITALY – Photos